This post brought to you by Walgreens. All opinions are 100% mine.
¿Sabía usted que uno de cada 4 puertorriqueños viven con el VIH y no tienen idea?
Puerto Rico tiene una de las estadísticas más preocupantes de los que viven con el VIH y el SIDA en los Estados Unidos. Puerto Rico está en la lista top 10 de la mayoría de los casos de SIDA en el año 2010 en los Estados Unidos y sus territorios.
Con motivo del 27 de junio el Día Nacional de la Prueba del VIH, Walgreens ha publicado una convocatoria especial para los puertorriqueños a hacerse la prueba. Walgreens está comprometido a promover una comunidad saludable y está ofreciendo pruebas gratuitas de VIH en cualquier momento durante todo el año en sus 22 tiendas en la isla.
Walgreens también está ayudando a combatir la propagación del SIDA a través de sus esfuerzos de prevención y educación en Puerto Rico.
El diagnóstico precoz y la atención temprana ayudará a mejorar la calidad de la salud de las personas que viven con el VIH o el SIDA y ayudar a evitar que otros se contagien.
Si usted vive con alguien que tiene el VIH o si tiene preguntas acerca de los métodos del estado de salud y de pruebas, no dude en hablar con la gente de Walgreens. El personal de las farmacias Walgreens se componen de miembros que pueden ayudar a proporcionar a los pacientes con consultas individuales, ofrecer planes médicos personalizados y proporcionar otra información pertinente.
Asegúrese de hacerse la prueba. Manténgase a salvo.
El CDC recomienda que las pruebas de VIH se hace de forma rutinaria como parte de un chequeo de salud.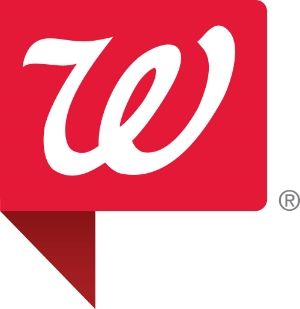 English version:
Walgreens Puerto Rico Offers Free HIV Testing
Did you know that one out of 4 Puerto Ricans live with HIV and have no idea?
Puerto Rico has some of the most worrisome statistics of those living with HIV and AIDS in the United States. Puerto Rico made the top 10 list of most AIDS cases in 2010 throughout the United States and its territories.
On the occasion of June 27 National Day of HIV Testing, Walgreens is issuing a special call for Puerto Ricans to get tested. Walgreens is committed to promoting a healthy community, offering FREE HIV testing at any time throughout the year at its 22 stores on the island.
Walgreens is also helping to combat the spread of AIDS through its prevention and education efforts in Puerto Rico.
An early diagnosis and early care will help improve the quality of health of those living with HIV or AIDS and help prevent others from getting it.
If you live with someone who has HIV or you have questions about the health condition and testing methods, feel free to speak to the folks at Walgreens. Personnel at the Walgreens pharmacies consist of members who can help provide patients with individual consultations, offer customized medical plans and provide other relevant information.
Make sure to get tested. Stay safe.
The CDC recommends that HIV testing be done routinely as part of a health check up.